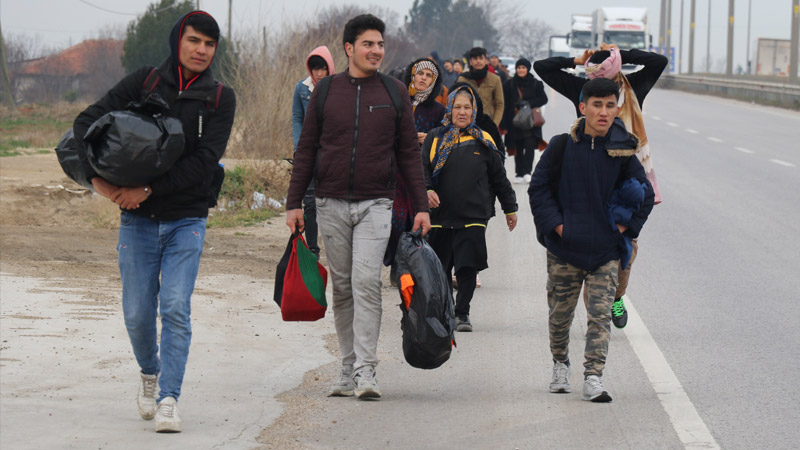 The Migration Administration had closed 1169 neighborhoods in 58 provinces to foreigners. Among these neighborhoods are 10 neighborhoods in Antalya province. ATSO Board Member Mustafa Ayanoğlu stated that this regulation could reduce rental prices in these neighborhoods. However, it was also pointed out that rental prices in neighboring neighborhoods may increase.
Antalya is one of the most touristic cities in Turkey. For this reason, there is an intense interest in Antalya, especially in the coastal areas. After the Russia-Ukraine war, house prices and rents have reached exorbitant figures due to immigration from these countries. In the province in question, rents in the districts where Russian and Ukrainian citizens live densely vary between 10 thousand and 50 thousand Turkish liras.
With this situation occurring in many provinces, the Directorate of Migration Management signed a new decision. As of July 1, a total of 1169 neighborhoods in 58 provinces were closed to foreigners.
Which Neighborhoods were Closed to Foreign Residents?
Among the 1169 neighborhoods closed to foreign residents, there are 10 neighborhoods in Antalya. These neighborhoods are listed as Hurma, Sarısu and Liman neighborhoods in Konyaaltı district, Kargıcak, Mahmutlar, Kestel and Avsallar neighborhoods in Alanya, Topçular neighborhood in Muratpaşa, and AOSB2 and AEOSB3 Section neighborhoods in Döşemealtı. With the decision, residence permits will no longer be issued to foreigners in these 10 neighborhoods in Antalya.
Will Foreigners with Previous Residence Permits be Affected?
Foreigners who obtained residency in the relevant settlements before the decision will not be affected by this regulation. After the regulation, foreigners who will apply for a residence permit in the relevant neighborhoods will be able to purchase property, but will not be able to obtain a residence permit through this property.
Can Foreigners Who Buy Property Get a Residence Permit?
Foreign nationals who have bought or will buy a house in these neighborhoods will be able to reside for up to 180 days with a tourist visa.
With this regulation, rent prices are expected to decrease in the relevant neighborhoods. However, there may be a rent increase in the surrounding neighborhoods that are not covered by the regulation.