Life in Turkey
Requirements of Work Permit in Light of International Proficient Exchange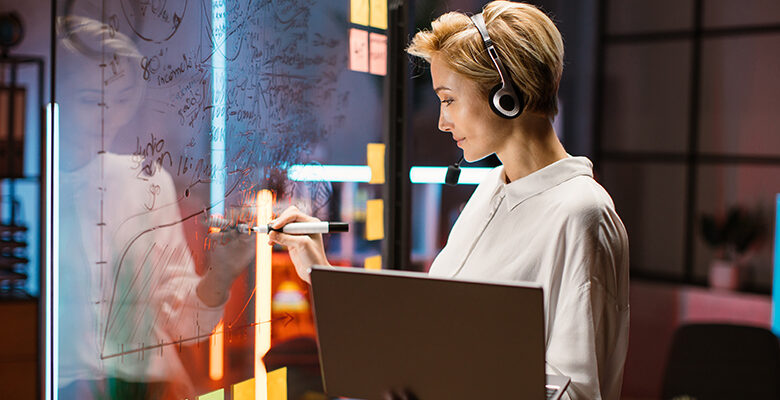 The Ministry of Labour and Social Security together with the ministry of industry and technology set out an international proficient exchange project. This project aims to bring talented individuals into Turkish companies to an international extent. Under the project, the application can be done for foreigners from 112 different occupations .
Which Companies Will Be Able to Apply for International Proficient Exchange?
Turkish companies that carry on in the field of research and devolopment can take advantage of this project to meet the needs of employment of foreigner technology experts.
At the first stage, as a priority the project will be applied for research – development & design companies and for those carry on in technological development areas. Later on, if needed the extent can be widen for other companies.
The foreigner technology experts who employed under this project, will be detected whether they have sufficient qualifications for contributing both to the company and the country. For the foreign experts who meets the qualifications, there will be some exceptions of criterias which are required during the work permit application process .
How to Apply for Work Permit Under the International Proficient Exchange ?
Work permit application can be done on E-Calisma Izni by the legal entity but not the personnel who will be employed.
Based upon the agreement between the two ministries (The Ministry of Labour and Social Security and the Ministry of Industry and Technology) the application will be directed to the ministry of industry and technology due to the requirement of intense consideration of technical sufficiencies.
You may interested: Which professions are preferred by foreigners in Turkey?
Which Foreigners Are Considered to Be an International Proficient?
Companies can obtain work permits for foreigners with specializations listed below, exempt from the work permit criteria.
Project Manager
Manager-Research and Development Services
R&D Chief
Quality (Management) System Officer
Design Manager
Technology Transfer Specialist
Project Manager
Administrator (IT)
Software Manager
Software Coordinator
System Coordinator
Physicist
Physics Engineer
Meteorology Engineer
Chemist
Geophysics Engineer
Geology Engineer
Geomorphologist
Hydrogeology Engineer
Mathematics Engineer
Mathematician
Statistics and Computer Scientist
Computer Scientist
Biologist
Pharmacologist
Bioengineer
Genetics and Bioinformatics Specialist
Agronom (Agricultural Scientist)
Biosystems Engineer
Agricultural Engineer
Forest Engineer
Water Sciences and Engineering
Agricultural Genetic Engineer
Industrial Engineer
Systems Engineer (Production)
Productivity Expert
Food Engineer
3D Production Specialist
Civil Engineer
Geotechnical Engineer/Specialist
Transportation Engineer
Environmental Engineer
Mechanical and Manufacturing Engineer
Naval Architecture and Marine Engineering
Aviation Engineer
Mechanical Engineer
Nuclear Energy Engineer
Automotive Engineer
Aircraft Engineer
Mechatronics Engineer
Space Engineer
Chemical Engineer
Mining Engineer
Petroleum and Natural Gas Engineer
Metallurgy and Materials Engineer
Materials Engineer
Nanotechnology Engineer
Welding Engineer
Planning Engineer
Biomedical Engineer
Textile Engineer
Project Engineer
Chief Engineer
Electrical-Electronics Engineer
Energy Systems Engineer
Electronics and Communication Engineer
Map Engineer
10 Geographic Information Systems Specialist
Graphic Animator
Multimedia Designer
Three Dimensional Graphics Animator (3Ds Max)
Cartoon and Animation
Augmented Reality Expert
Systems Analyst (IT)
System Architect/Designer
IT Solutions Specialist
System Specialist/Consultant
IT Business Analyst
Application Specialist/Consultant (Informatics)
01 Software Engineer
02 Computer Engineer
Software Designer
Software Developer
Artificial Intelligence Engineer
Animation Programmer
Computer Games Programmer
Multimedia Programmer
Microcontroller Programmer
Mobile Software Development Specialist
IT Personnel
Game Development Specialist
Digital Game Designer
Microprocessor Designer
System Evaluator
Quality Assurance Analyst (Computer)
Software Tester
System Tester
Application Support Specialist (Informatics)
Hardware Development Specialist
Database Administrator
Database Analyst
Database Architect
ETL Specialist/Consultant
Big Data Expert/Consultant
Data Scientist
Business Intelligence Specialist/Consultant
Data/Information Management Consultant
Data Engineer
Data Mining Expert/Consultant
Cyber Security Specialist
Informatics Specialist
Cloud Computing Specialist
What is the Talent Transfer Scheme Aiming to Achieve?
Technology companies in Turkey have grown rapidly in recent years. This growth has been accompanied by an increase in the need for manpower. In order to maintain their competitive advantage on a global scale, companies in Turkey need to rapidly allocate their needs.
International talents with expertise in the field of technology are seen as a resource that can be utilized by the technology sector. In this context, in order to utilize this resource in the most effective way, some exceptions will be applied to the work permit applications of technology experts who are citizens of foreign countries.