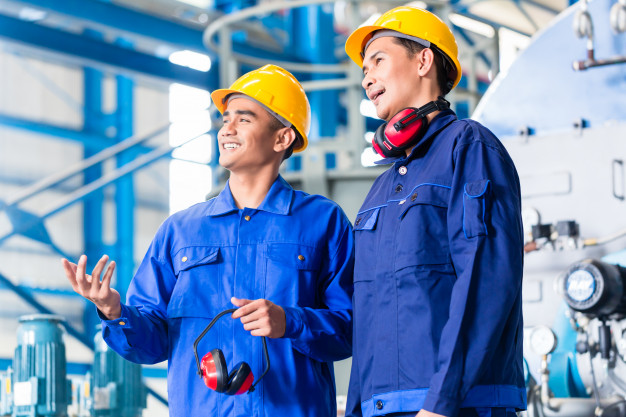 Foreigners living in Turkey or coming to Turkey to work prefer various professions in different sectors, especially in big cities such as Istanbul, Ankara and Izmir where international companies are located.
Coming from abroad and working in Turkey
Foreigners who want to find a job in Turkey need to have a good knowledge of the available positions. It is also recommended to have sufficient knowledge and skills before starting a job search. Foreigners who constantly update their skills by accessing information with technological advances and receive the necessary training in some fields do not have difficulty in finding a job in Turkey. Some occupational groups preferred by foreigners stand out as more popular than others.
Customer Service

Foreigners with fluency in English are mostly employed in customer service in Turkey, mainly due to the increase in the number of international businesses in Turkey. These businesses especially need customer service staff who can speak to international customers in their own language and help them establish good relations. The largest employment opportunities in this field are found in the many tourism agencies. The main tasks of foreigners in customer service work are making phone calls to customers and attending meetings.
Foreign Language Teaching

There are many foreigners who make a living as foreign language teachers in Turkey. Many foreigners who have a good command of the languages that the majority of the locals in Turkey would like to learn make a good living in Turkey by doing this profession. Foreign language teachers, who first enter the sector by giving private lessons, then prefer to work in language schools or private colleges. Foreigners who want to be successful in this profession are also expected to have knowledge of the Turkish language in order to communicate effectively with students. The main foreign languages taught in Turkey are French, German, English, Spanish and Arabic.
Babysitting

Foreigners who can communicate well with babies are also in demand for babysitting jobs. Many high-income families in Turkey hire nannies to help raise their children. Some especially prefer nannies who can raise their children in a second language such as English or German. Therefore, foreigners with good communication skills, especially with children, are employed in this profession. The monthly earnings are quite good and accommodation and meals are provided.
Editor and Translator

Foreigners whose native language is English or one of the other recognized foreign languages and who have good grammar skills also work as editors and translators. In Turkey, there are many publishers who need proof readers, especially for works translated from the original for the first time. Foreigners prefer to work as editors in publishing companies such as newspapers and media houses.  Those with the right skills and discipline become well-known and respected editors within a few years. Those who do not want a permanent job as a translator take on project-based translation work as freelancers.
Import-Export Sales Expertise

Foreigners with good sales skills often find work in this field. There are many maritime and textile sectors in Turkey that are ready to hire import-export specialists. Native English speakers have the highest demand in these sectors. The main task as an import-export specialist is to manage the international activities of the company. Good presentation and communication skills are needed to succeed in this field. It is easy for foreigners with a good degree from a good university to find a job in this sector.
Which professions are prohibited by law for foreigners?

In general, foreigners are obliged to obtain a work permit in Turkey. Accordingly, while they can work in many professions, some professions are prohibited to be practiced by foreigners and only Turkish citizens are entitled to do so. This prohibition is regulated in the special laws of the relevant professions.
According to Law No. 6735 on International Labor Force, applications by foreigners for occupations exclusively reserved for Turkish citizens in other laws are rejected. The following professions cannot be practiced by foreigners:
Dentistry (dentist, dental surgery)
Nursing (midwife, nurse)
Pharmacist
Veterinarian
General manager in private health institutions
Lawyer (Judge, Public Prosecutor)
Notary
Security personnel
Export of fish, abalone, mussels, sponges, pearls, corals
Diving in territorial waters, pilot, captain and engineer or seaman on ships
Customs brokerage
Tourist guidance
Employment of Foreigners in Turkey
First of all, it should be noted that work permits for foreigners in Turkey can be issued through a specific workplace or enterprise. There is no permit system that allows foreigners to work in any workplace they wish. Work permit applications must be made by the employer who wants to employ the foreigner. Once foreigners find a job, their employer can apply for a work permit.
The best platforms for finding a job
• LinkedIn
• Kariyer.net
• Indeed
• Craigslist